March 9, 2018
Car repair quotes – fair or not?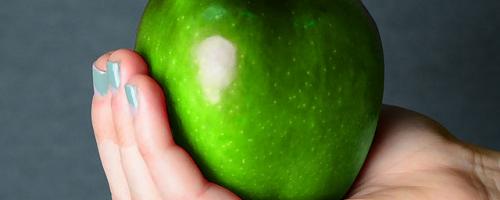 How do you know if you're getting a good deal or not? Even if you shop around and ask several mechanic shops for quotes, how do you know if the best price is the best deal.
Two Key Questions To Ask Your Mechanic:
Does the mechanic use a standard labour time? Vehicle manufacturers like Ford, BMW, Toyota, GM, etc. publish a recommended amount of time for each repair – so ask your mechanic if he/she quotes from 'the book time'.
What quality of parts are you getting? When asking for a quote, tell your mechanic what your price preference is. Your mechanic can shop around for you and find the best value parts: dealership direct, performance aftermarket, good quality aftermarket, budget parts or used parts from a wrecker.
Shopping For Price: Mechanic To Mechanic
If you've asked more than one mechanic for a price, be careful before you simply choose the lowest quote.
Compare labour times: if every shop is working off the same 'book time' then the total estimated labour time should be about the same. Some shops may add a little margin for error (in case your car is rusty for instance) and that's ok. But be wary if one mechanic quotes significatly more or less than the rest.
Next compare labour rate: the quote should list somewhere what the shop charges per hour. Is one shop charging significantly more per hour than the others?
Compare parts: do all the quotes have the same parts listed on them? If not, ask why. Sometimes mechanics will know from experience that a related component might need replacing at the same time (but they won't know until they start taking it apart). They might include this extra component on the quote so it's not a surprise to you.
Check parts prices: if one shop has significantly higher/lower price for one or all of the parts, consider why that might be. Is the quality the same?
What's Fair? What's The Going Hourly Rate For A Mechanic?
Labour rate: your mechanic should charge about the same as a respectable tradesperson from another profession (e.g. a plumber or electrician). The rate should be reasonable compensation for their skills, training, tools and the infrastructure they have in place do deliver a good experience. Expect to pay $90/hr for a sole-proprietor mechanic, $110 at a corporate repair shop or franchise, and $130 or more at a top dealership or specialty shop. You can find cheaper mechanics but we wouldn't recommend it.
Parts prices: The only way to find out if you're getting a fair price is to ask your mechanic for the part number and call a parts store like NAPA (or your dealership if it is an OEM part). Parts vary considerably between vehicles, there are a range of quality options and even prices for the same part change over time.